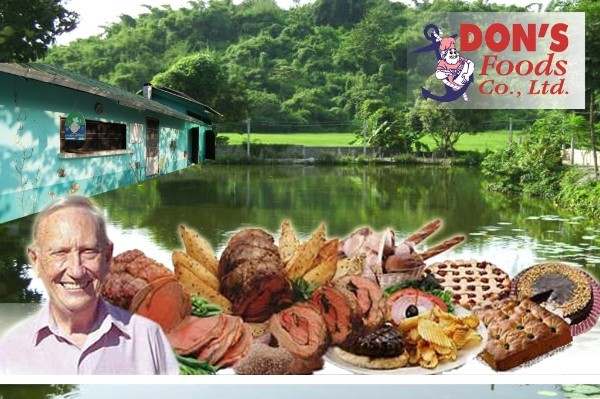 If you are looking for a place to eat that differ from the others, so you should consider visiting the Café Don Chiang Rai.
Don's Cafe is unlike any typical restaurant is a unique combination that has a restaurant, a bakery and a deli with quality meats, great loaves of whole wheat products wholesale directly from food farms so that, for a low price. Excellent food are welcome in the restaurant at the pool of gold with a relaxed and surrounded by rice fields, mountains, hundreds of rabbits, a family of geese, many shrubs jalapeno Chile and last but not least: tranquility to enjoy its fine dining and dinner. You can also order the farms to take home.
You can get all local fresh and homemade. Outstanding steaks, ribs, mouth watering barbecue, comfort-style American food, Mexican food, fresh fish from the pond and Thai food is worth the drive. But the wheat bread from the bakery, fresh guacamole avocado trees from Habanera salsa jalapeno peppers grown in the facilities are an absolute value of the test.
Café Don is in a natural environment in the district of Ala Doi, just 10 minutes drive outside the city of Chiang Rai.
Don's Café is having Steak & Barbeque buffets every first Saturday of the month from 6 pm. – 8.30 pm., offering unlimited steaks, ribs, tacos, salads etc.
for the unbelievable price of only THB 220!
Current food products by Don's Foods:
Primal cuts of beef
Don's special recipe burgers: beef & chicken.
Government approved pork products: meaty pork ribs, country cured bacon,
air dried Parma style ham, tenderloin etc.
Sausages: German, Italian, English, American, sweet basil chicken, Chorizo,
beef and spicy New Orleans.
·         Breads: European and American Style whole wheat.
·         Cheese and related products: Feta Cheese, Cream Cheese, Yoghurt,
Sour Cream, cottage cheese, mozzarella and buttermilk ranch dressing.
·         Mexican Food Products: nachos, tacos, corn& flour tortillas and fresh guacamole.
·         Sauces: blue cheese, tangy German, barbecue, salsa and Greek-Italian sauces.
·         Other Don's Foods items: dill pickles, sundried tomatoes, German sauerkraut,
smoked salmon etc. etc.