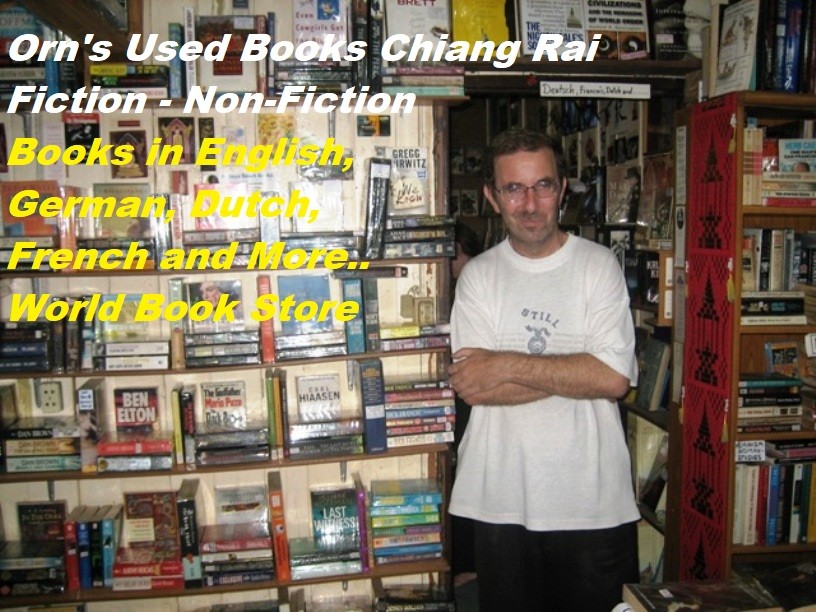 It's not easy to find cheap books on the road in SE Asia, and it's even harder to find them in English.
Orn Used Books in Chiang Rai is a real find. It's a cozy little bookstore run by Peter and his Thai wife and children.
The store is decades old and they have well organized shelves of books in many European languages.
It's off Jedyod road down Soi 1. Follow the little signs posted on poles along the way.
You won't be sorry.